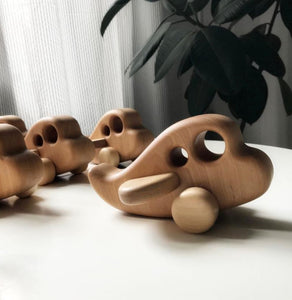 Your kid would love playing with this very cute wooden plane!
This toy is made of alder and impregnated with linseed oil. Absolutely safe for kids!
MATERIAL: Alder tree, imbued with flaxseed oil.
SIZE: 6.3 x 4.7 inches / 16х12 cm
AGE: 12 m+

CARE AND CLEAN
Wipe toy with a wet towel and then with dry one.
Please, do not put wooden toys in dishwasher.
If necessary, impregnate wooden toy with pure linseed oil.